This service is intended for accident victims only. We assist those too injured to acquire their own report. There is no charge to have your collision report sent to you.
Request a Copy of Your Official Auto Accident Report
For Accident Victims Only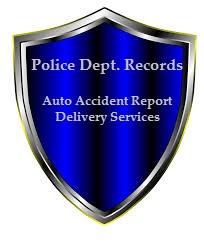 Report Retrieval Services Disclaimer:
Requesting party understands that all report requests must be in compliance with the Drivers Privacy Protection Act (DPPA) (18USC Sec. 2721, et seq.) Services are intended for auto accident victims who have been injured and are unable to pick up their own report in person. Reports are acquired and transferred to the requesting accident victim via mail. The acquisition process is done so in care of the requesting accident vicitm. This service is sponsored by a legal or medical professional. Users should expect a follow up call from the sponsor to ensure delivery of the report and to offer you their professional services. Use of this service does not create a client/sponsor relationship beyond the purpose of requesting the accident report. Any further relationship beyond obtaining this report must be expressly agreed to by both parties, in writing. This service is a privately owned third party service and not affiliated with any law enforcement agency. Requesting parties must put a check in a box on the "Report Request" page, agreeing to the guidelines of the services before a report can be officially requested.
CHANGES TO THE SERVICE; ADDITIONAL LIABILITY LIMITATION: Our Privacy Policy may change from time to time. Changes will be available for your review on this page. Your continued use of our Services after any such changes have been made will signify your consent to the changes in the website and or it's Privacy Policy. All information is kept confidential and is never sold or shared with other outside parties besides the professional sponsors of the service. For additional questions about these services and or the role of the sponsors associated with this service, please contact us @ info@usaccident.com